(423) 562-3675 ~ Phone
(423) 562-9587 ~ Fax
director@jacksboropubliclibrary.org ~ Email
Gregory Smith ~ Librarian
@ Your Library You can find: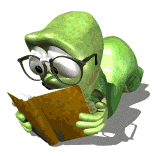 Fiction & non-fiction books, best-sellers, audio books, videos, dvds, compacts discs, leap frog quantum pads and interactive books. You can also find IRS tax forms and voter registration forms. You have access to a fax machine, stereo, tv/vcr, typewriter, internet access, interlibrary loans and notary public service.
At your library you will find eight public access computers. You must agree to our Acceptable Use Policies before using the computer.
Don's miss our annual Summer Reading Program for the children in our area.
Your library is a Community Center where people gather to seek information, access the Internet or encounter a friendly smile.