911 ~ Emergency
(423) 562-9312 ~ Phone
(423) 566-8121 ~ Fax
chief@jacksboro.org ~ Email
Danny Chapman ~ Chief
project childsafe is the nation's largest firearm safety education program
Since 2000, the nationwide distribution of safety kits that includes a cable-style gun locking device and safety education materials, has reminded gun owners to properly store firearms in the home in order to prevent a loaded firearm from falling into the hands of a child, thereby preventing tragic accidents.
Project ChildSafe partners with governors, lieutenant governors, U.S. attorneys, mayors and local law enforcement agencies. The program continues through 2006 to distribute millions more free safety kits at major public events such as state fairs, sportsmen's festivals and community safety days.
More than 35 million Project ChildSafe safety kits will have been distributed to gun owners by the end of 2006.
instructions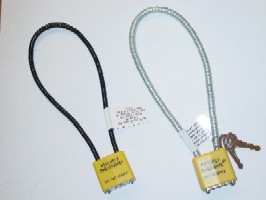 The cable-style lock (patent pending) supplied in Project ChildSafe safety kits should be used in addition to, not as a substitute for, safe firearms handling and storage methods. As a firearms owner, it is your responsibility to know how to safely handle and securely store your firearms. Please read the Project ChildSafe safety booklet and your firearm's owner's manual for safe handling and storage methods.
Warning: Before installing this or any gun lock, be sure the firearm is completely UNLOADED and the safety is on SAFE. When installing the lock, keep your finger off the trigger and always have the firearm pointing in a safe direction.
Remember: No firearm's safety or lock can be a substitute for safe, careful gun handling and storage. This lock is intended to discourage unauthorized access to a firearm, particularly by young children. This lock may be cut or defeated by a determined individual and may not prevent intentional misuse of a firearm.
gunlock safety tips
Keep cable and lock outside of trigger guard at all times.
Always push cable into padlock until it locks securely. After removing key, tug on cable to ensure connection is secure.
Store key to the gun lock and the firearm separately. Be sure to store key in a location inaccessible to unauthorized persons, particularly children.'
Do not work the firearm's action with the lock in place. This may damage the lock and/or the firearm.
If the lock's plastic coating becomes damaged or separated from the steel cable or the lock face, replace the lock.
general firearm safety tips
Keep all firearms locked in a safe place, away from children and other unauthorized persons.
Store ammunition under lock and key, separately from firearms.
Read and understand the owner's manual that came with your firearm.
Follow safe gun handling practices: keep muzzle pointed in a safe direction; keep fingers off the trigger; and keep the firearm unloaded when not in use.
(C) PROJECT CHILDSAFE